Engineering the World review
Reviewed for Blueprint magazine

Engineering the World: Ove Arup and the Philosophy of Total Design
Victoria and Albert Museum, until 6 November 2016

As a young engineering student, I spent one summer working for Ove Arup & Partners. Toiling on unglamorous highways projects in a regional office, it would have been easy to feel peripheral, a world away from Arup's Fitzrovia mothership. But the office was infused with pride about working for one of the world's great engineering practices. My colleagues invested time and patience ensuring my placement was rewarding, keen to nurture the green shoots of engineering talent.
This sense of shared endeavour successfully comes across at the V&A's exhibition dedicated to the man himself and the engineering consultancy he founded. Engineering the World: Ove Arup and the Philosophy of Total Design has been meticulously designed by Dyvik Kahlen Architects. A vibrant-red steel structure creates a mezzanine within the gallery, bringing structural engineering into the space while also providing a rigorous display framework for the many objects, projections and photographs.
Curators Maria Nicanor and Zofia Trafas White have had a tough job distilling such a vast and prolific organisation into a relatively restricted spatial volume. Crucially, is this an exhibition about Ove Arup the man, Arup the company, or a mix of both? Sensibly, they have trodden a middle path, highlighting Ove's beliefs and illustrating how these principles were applied companywide to projects such as the Pompidou Centre.
The exhibition begins with a display case of Brunel's drawing instruments, accompanied by text proclaiming Arup to be 'the world's leading global engineering consultancy'. The curators are keen to connect the legendary Victorian engineer with Ove Arup, in particular IBK's creative talents. However, making such a bold claim for Arup's position in the world implants a nagging suspicion that the exhibition is a corporate PR stitch-up. (Apparently it isn't; Arup's role was restricted to 'cooperation' with the curators.)
With a mix of films, audio interviews, artworks and correspondence, the mezzanine paints a beguiling portrait of the genial Ove. His broad education in philosophy, mathematics and engineering, combined with a passion for art, moulded his belief that engineering is an integration of creative and technological processes and grounded in social purpose.
He embedded himself within the modernist movement, honing his philosophy through connections with theorists such as Le Corbusier and Walter Gropius.
He first had a chance to test his ideas working closely with Tecton Group, on projects such as London Zoo's celebrated Penguin Pool (1934). During the following war, Ove lobbied the government over air-raid-shelter provision and made a pivotal contribution to the design of the temporary Mulberry harbours.
After the war, the firm he had founded in 1938 grew rapidly, rising to public prominence thanks to its Herculean involvement in the design of Sydney Opera House. There is much to admire about this section of the exhibition - the folders of original calculations, the models, not to forget the pioneering Pegasus Mark 1 computer that dominates the exhibition space.
Ove wasn't involved from the outset - architect Jørn Utzon presented a sketch on a scrap of paper to the competition jury in 1957 - but was personally responsible, along with Ove Arup & Partners' engineer Jack Zunz, in transforming the troubled scheme into a viable structure, convincing the Australian government to stick with the ambitious plans. Ove Arup & Partners played a fundamental role in determining the form of the curved shells, and navigated the project to completion in 1973, long after Utzon had resigned.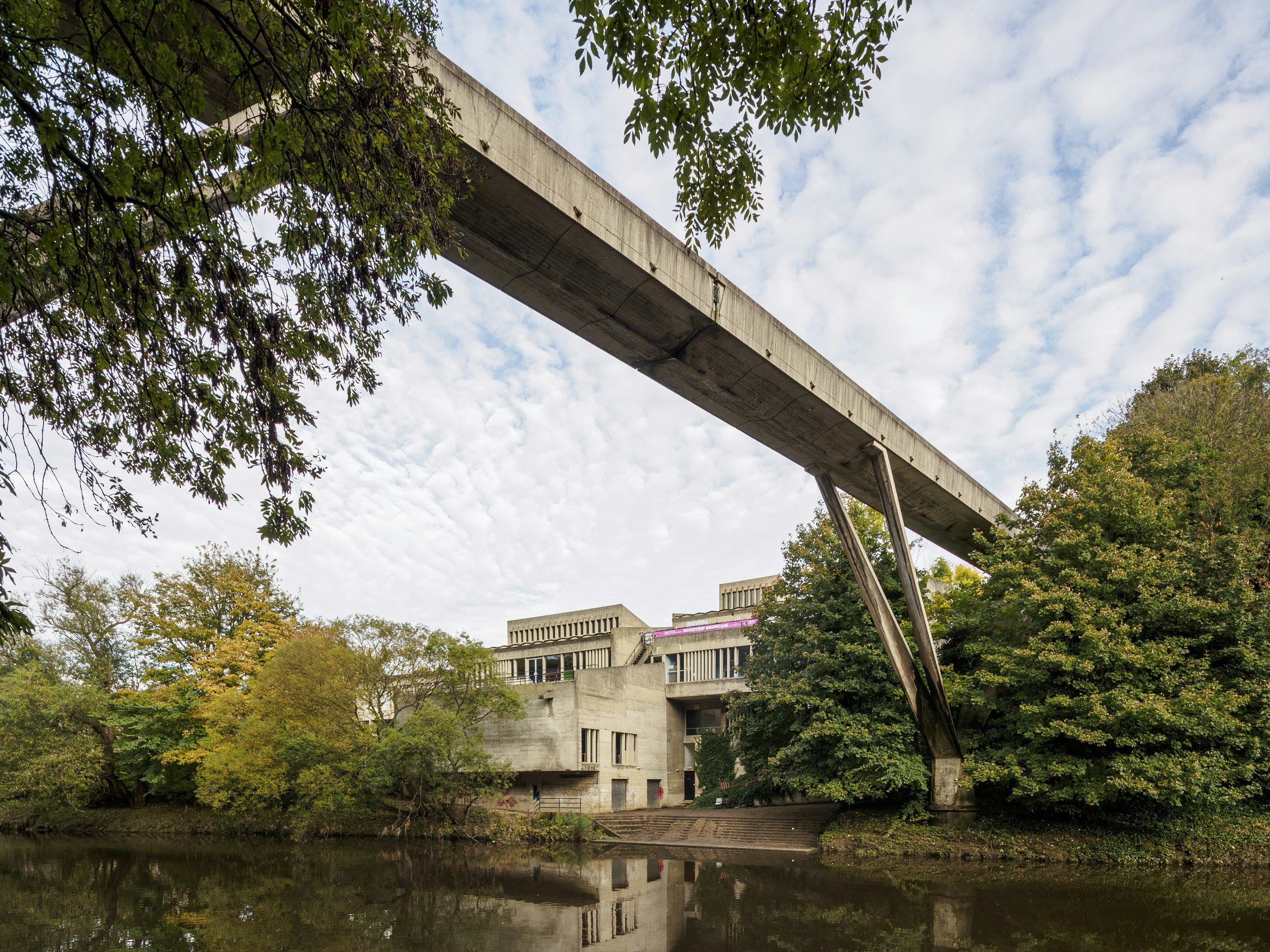 The dawning of the high-tech era provided a fertile opportunity for Arup's ultra-talented engineers, including Peter Rice and Ted Happold, to really integrate their talents with architects such as Foster, Rogers, Grimshaw and Piano. A small clutch of projects, including the Hong Kong and Shanghai Bank and Kansai International Airport Terminal Building, serve as shorthand for Arup's vast portfolio of late 20th century work that ranges from Durham's Kingsgate Bridge to the London Aquatics Centre in the UK alone, not to mention a multitude of projects around the world.
Unfortunately the final stage of this exhibition - examining Arup after Ove died in 1988 - is too compressed. While there's a glimpse of Arup's work in diverse fields such as acoustic modelling, crowd simulation and bio-reactive facades, there's no mention of bridges of the wobbly or garden variety. Recent stellar alumni who have progressed to establish their own consultancies are conspicuous by their absence, such as Chris Wise, Cecil Balmond and Jane Wernick. That aside, this exhibition provides an inspiring introduction to Arup's heterogeneous portfolio while also bringing engineering to prominence within the V&A.