about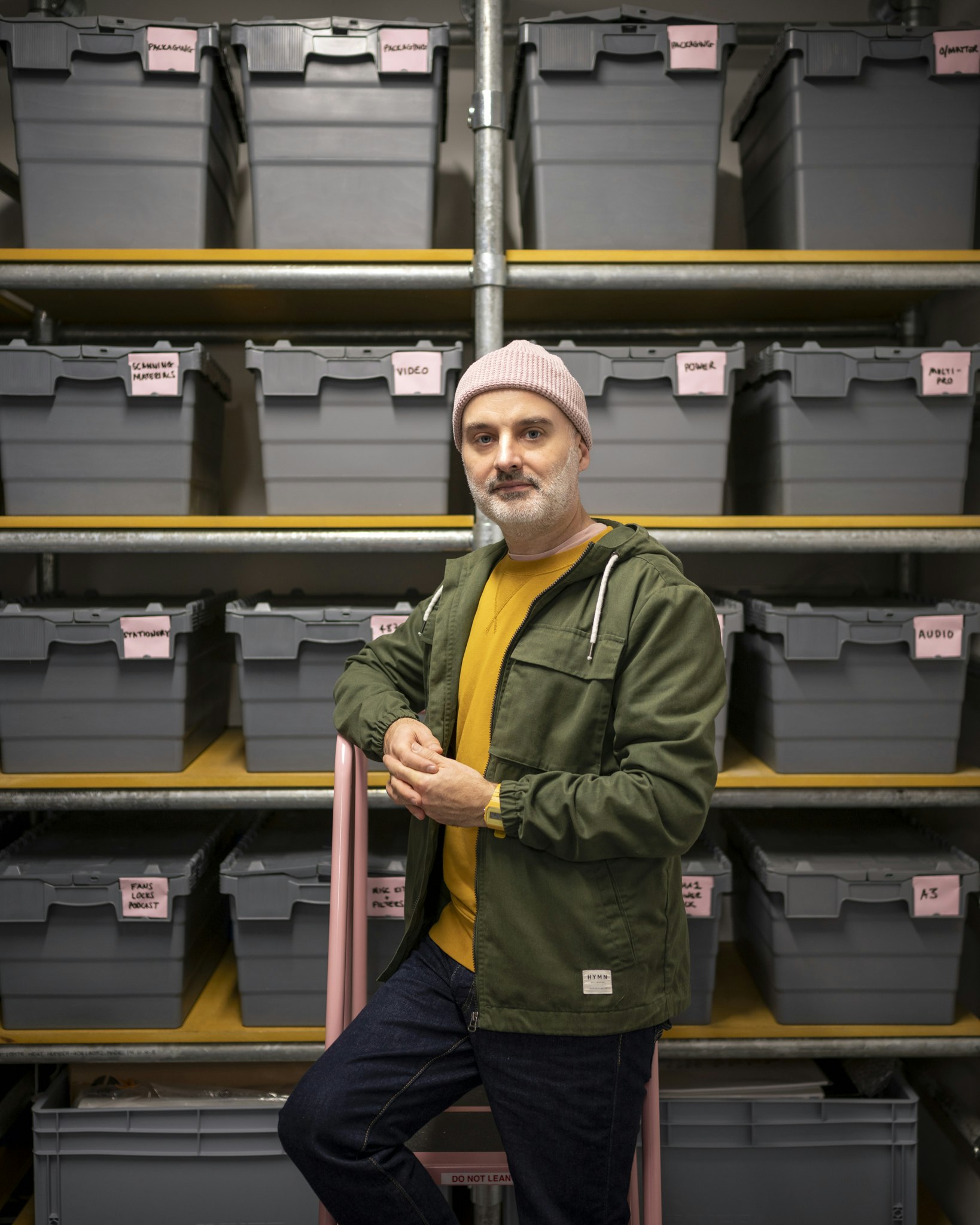 I am an architectural photographer, film-maker, journalist, gallerist and curator, based in Deptford, SE London.
My wide-ranging client base includes architects, designers, publications, PR consultancies, construction companies and public organisations. I am proud of the long working relationships I have with many clients, while also enjoying the opportunity to work with new organisations sharing my passion for architecture and design
In 2019, I opened a new gallery space in Deptford. Gareth Gardner Gallery hosts a programme of exhibitions dedicated to photography of architecture and the man-altered landscape.
I also pursue my own photographic projects, examining different narratives within the built environment.
As well as photographing and writing, I offer consultancy services to clients, assisting with creative marketing strategies and brand development. I also host regular photographic workshops and teaching sessions.
An experienced journalist and writer, I am former editor of interiors magazine FX, features editor of former architectural weekly magazine Building Design and have contributed to many different publications. I continue to contribute to a number of different titles and my work has been widely published in books, magazines and newspapers around the world.
My project Route Book was featured by Radio 4 in the 'Archive on 4' documentary Return to Subtopia. I also worked with journalist Pamela Buxton and photographer Ed Tyler on the publication of 50 Architects 50 Buildings a book based on the popular 'Inspiration' series in Building Design magazine, which features many of my specially-commissioned photographs.

Professional recognition
I am a fellow of the RSA and a member of the Association of Photographers.
Education
I have a Master's degree in Civil Engineering from the University of Southampton and also gained a Distinction in Professional Photography Practice at London College of Printing.
Exhibitions
2010: Association of Photographers Summer Exhibition, AOP Gallery. Work selected for exhibition.
2011: Brave New Worlds, Riverside Gallery, Richmond-upon-Thames. Work selected for exhibition.
2013: Momentum, RTKL Studio London. Work commissioned for exhibition.
2013: Magazine work. Major retrospective solo exhibition at TOTO gallery, London. Part of Clerkenwell Design Week.
2013: London Independent Photography 25th Annual Exhibition, Strand Gallery, London. Work selected for exhibition.
2016: Preston Bus Station, Skelly & Couch, London. Images commissioned by Blueprint magazine exhibited as part of an exhibition on the history and future of the building.
2017: 30 Images from 30 Years in Practice, Bennetts Associates, London. Image of Hampstead Theatre featured in exhibition, part of London Festival of Architecture.
2019: Astana: New-build Capital City. Gareth Gardner Gallery.
2019: Buses and Brutalism: Preston Bus Station. Gareth Gardner Gallery.
2021: Route Book, Gareth Gardner Gallery.

Employment
1995-1998: New Civil Engineer Reporter and section editor
1998-2000: Building Design Features editor, technical editor and editor of Interiors for Architects and Designers
2000-2002: FX Editor
2001-2005: Kent Institute of Art & Design Governor
2003-present: Gareth Gardner photography + journalism
2007-present: fuwagardner Partner of multidisciplinary design consultancy
2019-present: Gareth Gardner Gallery, curator